 Contact us at cet@basf.com
Combating COVID-19: BASF products play their part
It is clear that the global threat from the COVID-19 pandemic is continuing to grow, and at a rapidly accelerating rate. During a challenging time like this, it is essential to stay calm, be resourceful, and focus on supporting each other while continuing to serve customers.
BASF is a major contributor of ingredients used in the formulation of disinfectants, cleaning solutions and medical supplies. With its products, BASF is helping to contain and fight the COVID-19.
Surfactants for liquid soap
The World Health Organization stresses the importance of washing your hands frequently and thoroughly. The most important components of liquid soaps are surfactants such as the BASF product Texapon® N70: They reduce the surface tensionThe most important components of liquid soaps are surfactants such as the BASF product Texapon® N70. of water and ensure that viruses are washed off. BASF is the world's largest manufacturer of surfactants for the personal care market.
Polyvinylpyrrolidone iodine is a fundamental component of numerous disinfectants and wound disinfectants. This is an antibacterial and antiviral agent with a broad activity spectrum. BASF is one of the world's largest manufacturers of polyvinylpyrrolidone iodine.
Furthermore, BASF produces a multitude of ingredients for use in disinfectants all over the world within the scope of its Protectol® product range. In Europe, for example, Protectol® NP S is used for disinfecting hands and surfaces, while Protectol® PE can also disinfect wounds. Meanwhile, Protectol® GA is used for disinfecting medical equipment and surfaces. The aforementioned products are all manufactured in Ludwigshafen, Germany.
Due to the COVID-19 crisis, for a short period BASF will now also produce hand sanitizers as an end product in Ludwigshafen under the name "Protectol® schützt" ("Protectol® protects"). These will then be made available to hospitals in the region free of charge. In doing so, BASF aims to play its part in eliminating the current bottleneck in hand sanitizers caused by the considerably increased demand. To this end, the responsible authorities have granted special exemption to BASF.
Another important product group are polymers such as Ultragel® 300, which thicken disinfectant gels.
Medical protective clothing and respiratory masks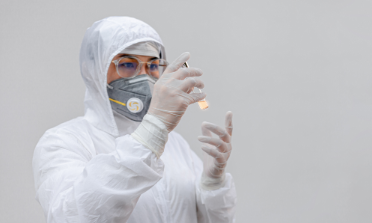 The BASF plastic additives Irgatec® and Chimassorb® are used in medical respiratory masks, including the K94 masks that filter around 94% of fine particles and bacteria out of the air. Irgatec® helps process the polypropylene material in such a way that the end fibers can form even and very small pores. This enables a high degree of filtration while also making it easy to breathe.
PolyTHF™ from BASF, the main raw material for spandex, is commonly used in the field of medical protective clothing – including in the elastic straps used in face masks. It has outstanding antibacterial properties – even when wet or covered in sweat.
Raw materials for pharmaceutical applications
BASF supplies numerous excipients that are used in the production of essential medicines. Kollidon VA 64 is used for active ingredients that are difficult to dissolve in tablet production, for example for the treatment of AIDS. A major BASF customer is currently working with the Chinese government to test the efficacy of a s pecific drug against the COVID-19.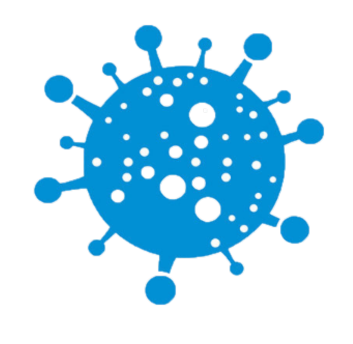 BASF is the leading manufacturer of the specialty excipient Kolliphor® P188 Bio. Kolliphor P188 Bio is used in the production of numerous modern biopharmaceuticals that are prescribed for the treatment of serious diseases such as cancer and hepatitis. Promising clinical trials are currently underway in China for the treatment of COVID-19 with a drug that is currently prescribed for severe joint inflammation.
The BASF intermediate product, hydroxylamine-O-sulfonic acid (HOSA), is used as a component for the synthesis of an active ingredient that prevents viruses from multiplying. The active ingredient is currently delivering promising results in clinical tests performed on COVID-19 patients.
Products for healthy nutrition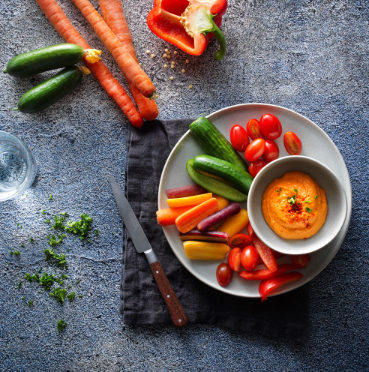 Healthy nutrition is important for strengthening the body's immune system. BASF products for agriculture are enabling farmers all over the world to secure the production of food while at the same time taking into account environmental protection and societal needs. Seeds for canola (InVigor®) and soybeans (Credenz®) are just two examples of this. BASF's vegetable seeds business, which is primarily marketed under the Nunhems® brand, comprises 24 cultures such as carrots, melons and tomatoes, and more than 1,200 varieties. Every day, around 500 million people all over the world eat a vegetable that started life as a Nunhems seed.
BASF is also the world's largest manufacturer of beta-carotene, an important source of vitamin A for humans. Vitamin A is essential and, among other things, plays an important role in the immune system. BASF's beta-carotene can be found in nutritional supplements, foods, drinks and baby food.
BASF products for building emergency hospitals
BASF products also played a significant role in the rapid construction of a famous emergency hospital : The Intermediates (CI) operating division supplied neopentyl glycol (NPG) for manufacturing panels when building the hospitals. Chemetall donated disinfectant to a famous factory, which supplied steel for building the hospitals.
Products For Hand Sanitizers:
Polyquaternium-37 (and) Dicaprylyl Carbonate (and) Lauryl Glucoside
Tetrahydroxypropyl Ethylenediamine
Polyacrylamidomethylpropane Sulfonic Acid
Acrylates/Methacrylamide Copolymer
Acrylates/Methacrylamide Copolymer
Products for Liquid Hand Soap:
Coco-Glucoside (and) Glyceryl Oleate
Glycol Distearate (and) Laureth-4 (and) Cocamidopropyl Betaine
Instant Soap N'water foaming cleanser
Antiseptic / wound disinfection:
Active ingredient (Antiseptic / wound disinfection)
Polyvynilpirrolidone - Iodine
Cetearyl Isononanoate (and) Ceteareth-20 (and) Cetearyl Alcohol (and) Glyceryl Stearate (and) Glycerin (and) Ceteareth-12 (and) Cetyl Palmitate
Liquid Emulsion concentrate
Olus Oil (and) Glycerin (and) Lauryl Glucoside (and) Polyglyceryl-2 Dipolyhydroxystearate (and) Glyceryl Oleate (and) Dicaprylyl Carbonate
Liquid Emulsion concentrate
Products for Hard surface cleaning:
Polyvynilpirrolidone - Iodine
Active ingredient (Antimicrobial)
Sodium Lauryl Ether Sulfate
Hard Water Conditioning, Scale Removal
Ethylenediamine tetraacetic acid, sodium salt (EDTA)
Hard Water Conditioning, Scale Removal
Methylglycienediacetic acid, trisodium salt (MGDA)
Hard Water Conditioning, Scale Removal
Diethylenetriaminepentaacetic acid, pentasodium salt (DTPA)
Detergency, wetting agent
Detergency, fast wetting agent
Sterilex Ultra Kleen Solution 1&2
Health Canada Registered Disinfectant
Quartenary ammonia, hydrogen peroxide
Respiratory mask / gowns:
Personal Protective Equipment:
Ultrason® S3010 MR tinted
Pharmaceutical excipients:
Ph. Eur., USP:Copovidone; JPE: Copolyvidone
Ph. Eur, USP, JPE: Povidone
Ph. Eur, USP, JPE: Povidone
Ph. Eur, USP, JPE: Povidone
Ph. Eur, USP, JPE:Crosspovidone Type A
93 % lactose, 3.5 % povidone, 3.5 % crospovidone
96.5% Lactose, 3.5% Povidone
Ph. Eur: Macrogolglycerol hydroxystereate; USP: Polyoxyl 40 Hydroenated Castor Oil
Kolliphor® SLS & SLS fine
Ph. Eur: Sodium Laurilsulfate; USP-NF,JP: Sodium Lauryl Sulfate
Ph. Eur: Macrogolglycerol Ricinoleate 35; USP: Polyoxyl 35 Castor Oil
Ph. Eur: Macrogol 15 Hydroxystereate; USP: Polyoxyl 15 Hydroxystereate
Ph. Eur., USP-NF: Poloxamer 407
Ph. Eur., USP-NF: Poloxamer 188
Ph. Eur, USP: Dexpanthenol
Surgical and hygienic disinfection
The above listed products are sold by BASF and are subject to availability. To find out about these products, please contact BASF using the form below.
Please enter your preferences and e-mail here, and we will reach out to you.
I would like to hear from BASF about the product I have referred to at the contact information I have provided.
Here is a list of our partners helping to supply the necessary products to help fight COVID-19:



If you are a producer or supplier of products and are interested in joining our site, please complete the following information:
Canadian industry responds to COVID-19 related supply shortages with Rapid Response Platform
BASF Canada | April 23, 2020
As Canadians return to work, there is an increasing need to ensure employees have access to personal protective equipment (PPE) and other products to keep them safe from COVID-19 infection. Sourcing masks, hand sanitizers and gowns is often challenging. To help address this problem, Canadian industry players contributed to the creation of www.RRPCANADA.org.
Powered by the team behind Bulky.io, the platform acts as a match-maker – connecting suppliers of critical COVID-19 products with businesses and front line workers in need. The site is free to use and acts as a central supply and demand hub, offering transparent and searchable information about PPE availability. Suppliers may offer products for donation or sale. No transactions take place on the platform.
Uniquely, Rapid Response Platform also highlights ingredients in short supply, to help maximize production across the network and to identify gaps in local and national manufacturing of critical products.
"Our small team in Alberta and Newfoundland quickly realized we could make real impact during this COVID-19 crisis by automated and instant matching of supply and demand," says Devshree Gavande, VP Architecture at Bulky.io. "We thank stakeholders for their time and expertise and look forward to active participation by all across Canada. Furthermore, we will continue to stay in touch with federal, provincial and municipal levels of the Canadian government to ensure we collaborate wherever possible."
BDC, Canada's bank for entrepreneurs, recognizes additional cash flow can be required for manufacturers producing high volumes of critical products and materials. BDC is teaming up with the Rapid Response Platform to show its support to a collective initiative, which allows several businesses to work together across the country.
"As sectors from healthcare to retail to manufacturing have seen over the past few months, our personal protective equipment (PPE) supply chains are facing unprecedented stress. For manufacturers producing and looking to sell many of these goods or for those looking to buy it for their operations, The Rapid Respond Platform is the solution. This service is what manufacturers need to keep employees protected and factories running," says Dennis Darby, President and CEO of Canadian Manufacturers & Exporters.
Early contributors and supporters include Automate Canada, Automotive Parts Manufacturers Association (APMA), BASF Canada, Business Council Canada (BCC), Business Development Bank of Canada (BDC), Calgary Chamber of Commerce, Canadian Association of Mold Makers (CAMM), Canadian Business for Social Responsibility (CBSR), Canadian Business Resilience Network (CBRN), Canadian Chamber of Commerce (CCC), Canadian European Roundtable for Business, Canadian Manufacturers & Exporters (CME), Canadian Tooling & Machining Association (CTMA), Chemistry Industry Association of Canada (CIAC), Earnscliffe Strategy Group, United Nations Global Compact Network Canada (GCNC), Industry Science & Economic Development (ISED) Canada, National Research Council (NRC), StopCOVID19GTA.com and WindsorEssex Economic Development Corporation (WE EDC).
"As the coronavirus outbreak has greatly impacted our society, BASF Canada has been looking for ways to positively contribute. We are happy to support this initiative that looks at addressing key challenges to reopening the economy: access to PPEs and critical COVID-19 related supplies and more importantly the related replenishment of these supply chains," says Marcelo Lu, President of BASF Canada.
PPE products on the Rapid Response Platform include hand sanitizer, surgical masks, N95 masks, surface sanitizer, face shields and gowns. Join Canadian industry to fight COVID-19 and Register now! at www.rrpcanada.org.
BASF manufactures and donates hand sanitizer to support the fight against COVID-19 in Canada
BASF Canada | April 23, 2020
MISSISSAUGA, ON, April 23, 2020 /CNW/ - With the goal of helping overcome current and future bottlenecks for hand sanitizer resulting from a significant increase in demand, BASF has started production of hand sanitizers in Canada.
This safe and high-quality sanitizing product manufactured at BASF's Windsor facility, will be donated to hospitals, care facilities and other institutions in areas of high need, identified in collaboration with the provincial governments of Quebec, Ontario and Alberta.
Between the amount of hand sanitizer produced in Canada and imported from BASF's Wyandotte, Michigan facility, the company expects to donate more than 10,000 liters over the next week and will assess future production and supply in the near term.
"The novel coronavirus outbreak has had a tremendous impact to our society. At BASF Canada, we have considered how our businesses and local footprint could positively respond to these challenges and support those who are particularly in need now and in the immediate future: healthcare facilities and essential service professionals," said Marcelo Lu, President of BASF Canada. "I am extremely proud of our Canadian colleagues for their fast response to the crisis. They worked diligently and in close collaboration with Health Canada, other government departments and our supplying partners to obtain approvals and pivot our production to hand sanitizers. We thank both federal and provincial government's rapid response in collaborating with industry as we work together to provide solutions for the COVID-19 pandemic and supply shortages."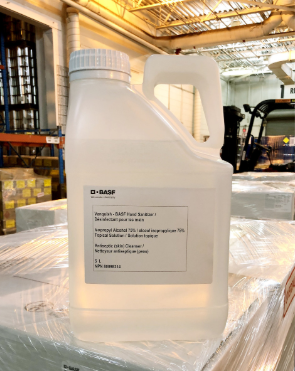 BASF's Windsor site, where the hand sanitizer is being produced, is a key coatings supplier in several automotive OEM and refinish applications. "Given the slower demand from the automotive sector, we were happy to adjust and contribute to the fight against COVID-19," said Jeff Klevering, Site Director for the Windsor facility. "We have an amazing team who wanted to rally around this cause and generate a positive impact."
In the past weeks, BASF Canada has also donated other key supplies to the healthcare sector across Canada such as disinfectants, hand soap, masks, gloves and protective suits.
Another area where BASF Canada is contributing, both directly and indirectly, is the country's food supply. BASF has a strong presence in the agricultural sector in Canada and is working closely with farmers to ensure they have the tools they need to produce a healthy, sustainable crop this season. Moreover, BASF Canada's Agricultural Solutions team has launched a virtual food drive in partnership with Food Banks Canada to help maintain Canadian's access to healthy, safe food during this time. For every dollar employees raise, BASF will match up to a combined total of $100,000.
Globally, BASF Group currently supplies around 175,000 liters of hand sanitizer weekly free of charge and has recently donated over 100 million protective masks.
SOURCE BASF Canada
For further information: Media Relations Contact: Lorena Lujan Rubio, +1-647-236-6376, lorena.lujan-rubio@basf.com
Related Links
https://www.basf.com/ca/en.html
BASF Donates More Than 100 Million Protective Masks
Donations to the Federal Republic of Germany and the State of Rhineland-Palatinate.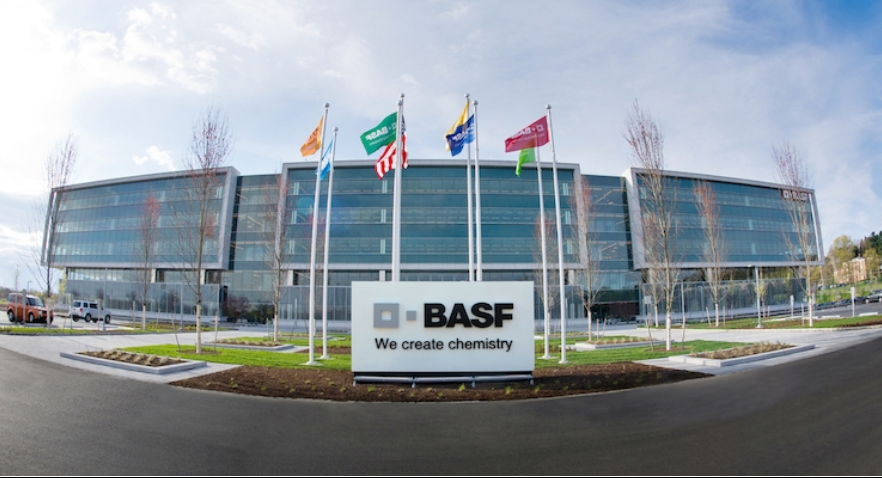 As part of its "Helping Hands" campaign in the fight against the COVID-19 pandemic, BASF is donating 100 million protective masks to the Federal Republic of Germany.
The company is also donating 1 million masks to the State of Rhineland-Palatinate. BASF's corporate headquarters is located in Ludwigshafen, Rhineland-Palatinate. With around 35,000 employees, it is BASF's largest production site worldwide. The masks will be purchased in China and prepared for shipment to Germany. BASF expects the first delivery of masks at Frankfurt Airport at the beginning of next week.
There, they will be handed over to the Federal Minister of Health Jens Spahn and the Prime Minister of Rhineland-Palatinate Malu Dreyer.

"An emergency situation such as this can only be managed by all of us together," said Martin Brudermüller, chairman of BASF's Board of Executive Directors. "We are therefore using our purchasing networks and logistics in China to help."
BASF is responsible for the costs of purchasing and transporting the masks. The masks will be distributed by the Federal Ministry of Health and, in Rhineland-Palatinate, by the State Office for Social Affairs, Youth and Welfare. The mask donation is one of several initiatives of BASF's "Helping Hands" campaign. BASF is committed to fighting the pandemic worldwide with a total of approximately €100 million.
Another focus is the production of hand sanitizer.
BASF has created new capacities within a short time at sites such as Ludwigshafen, Düsseldorf and Münster-Hiltrup and can produce up to 1 million liters of hand sanitizer with the raw materials purchased.
Around 150,000 liters have already been distributed free of charge to hospitals and other healthcare facilities (doctors, nursing homes) in the Rhine-Neckar metropolitan region and around other BASF sites.
Throughout Germany, sanitizing products are now also being distributed free of charge via the digital marketplace of the German Chemical Industry Association, VCI, (Emergency Supply Sanitizer). BASF has also started producing hand sanitizer in France, the Netherlands, Switzerland, Spain, Turkey and the US to donate them to fight the virus.
Across the world, BASF currently provides around 175,000 liters of sanitizer per week free of charge.
"BASF is closely connected with its neighbors and society at its sites. This help is a matter of course for us. A special thanks goes to the many employees who show exemplary commitment," said Brudermüller.
New raw materials, such as bio-ethanol, were also approved for the production of sanitizing products. Previously, BASF did not manufacture hand sanitizer but sold some raw materials for them.
BASF producing hand sanitizer in New Jersey
Chemical Week | April 9, 2020
BASF says it has begun producing hand sanitizer at its Washington, New Jersey, facility supplying the state of New Jersey and New York free of charge. The Washington facility is the first BASF location in the US to supply hand sanitizer. The facility will produce approximately 3,500 gallons of hand sanitizer to be distributed to healthcare systems and government agencies in New Jersey and New York, and other BASF locations in the US. The sanitizing product will help meet the increased demands needed to combat the COVID-19 disease 2019 (COVID-19) pandemic.
BASF does not regularly produce hand sanitizer at the Washington location, but a team of BASF scientists and engineers worked on a compressed timeline to develop the product, the company says. "Our dedicated team has been working tirelessly to launch this production line to help ease the critical shortage of disinfecting agent needed to fight COVID-19," said Daniele Piergentili, vice president/home and personal care at BASF North America.
Following the company's 'Helping Hands' campaign in Germany, BASF teams worldwide are supporting the fight against COVID-19 by producing and donating hand sanitizers to hospitals, healthcare facilities, and other institutions.